What if the green choice didn't have a green premium?
For every $100k a customer invests in SailPlan, they see a return on investment of $1.18M and over 600 tons of CO2 reduction. SailPlan makes the green choice also the business-friendly choice.
100 years of combined maritime experience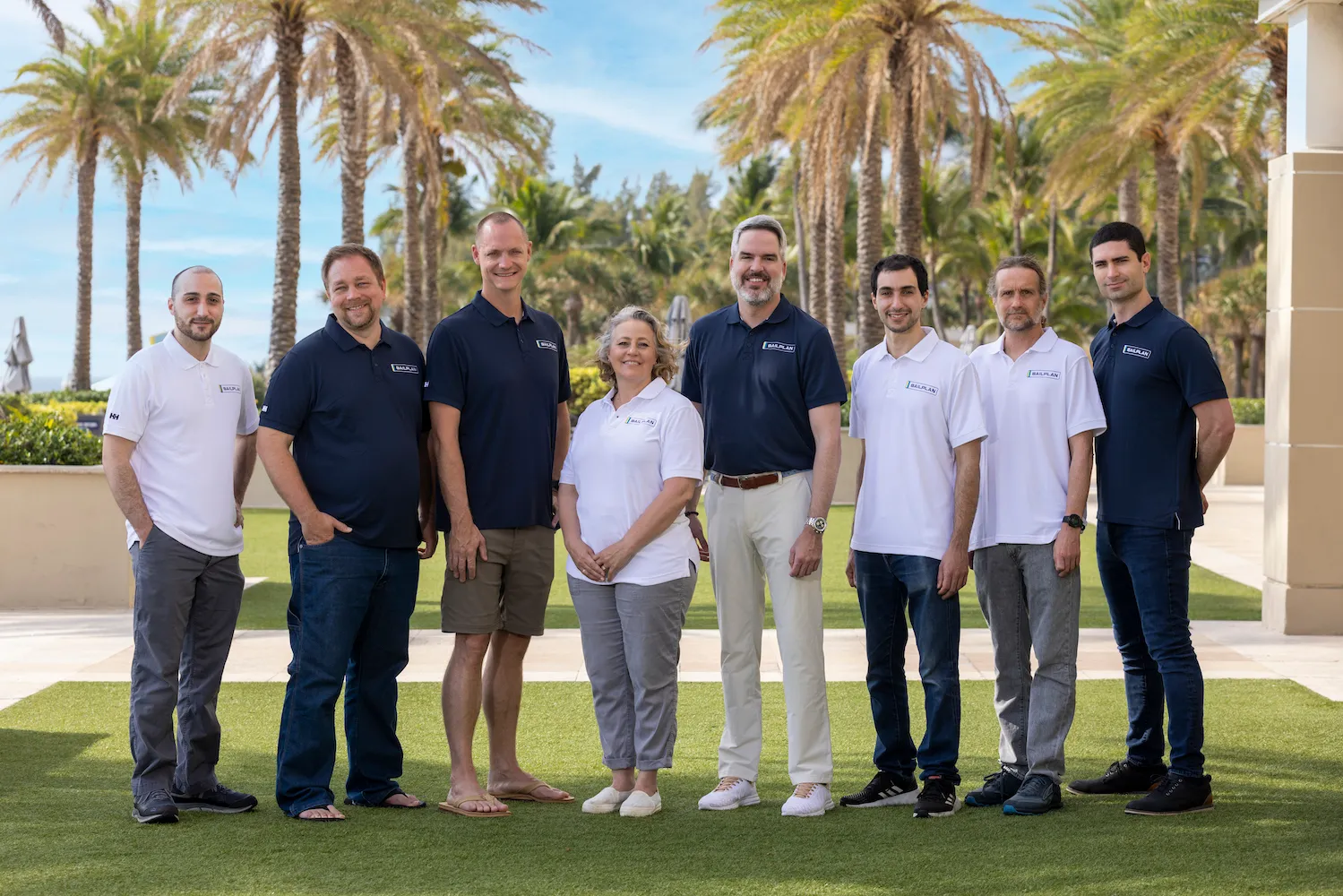 With more than 100 years of combined maritime experience, we are building a modern software platform for the industry we know firsthand — the type of product we want our friends and former colleagues to love. We hold USCG Unlimited Masters licenses, PhD's, MBAs, Captains, Electro-Technical Operators, ABS / DNV certifications, and so much more. We live on the water, know our customer's needs and deliver a world-class product you can trust.
SailPlan's team serves our customers needs by relying on our deep maritime experience and technical acumen. We are maritime industry experts, technicians, software engineers, mechanics, and more. Our team includes deck and engineering officers from Maersk, AET, Transocean, Seadrill, Bahamas Maritime Authority, Noble Drilling, and other leading maritime organizations. We are veterans, executives, and experts, who served on maritime and federal rulemaking committees, advisors to Congress, DOD, DOT, and the White House, experts in the science of emissions, efficiency, and the environment, and world-class software engineers.
SailPlan Board & Advisors
SailPlan is a cutting-edge maritime technology company that is transforming the future of maritime transportation. At SailPlan, we believe that sustainability and profitability are not mutually exclusive, and we are committed to helping our clients achieve both. Our high-resolution, real-time data platform integrates with world-class sensing hardware and is designed to optimize vessel performance, reduce fuel consumption, and decrease emissions.
Our platform provides clients with actionable insights that enable them to make informed decisions in real-time. We work with some of the most important names in the shipping industry to deliver a cleaner future for the world. Our team comprises of experts in naval architecture, data science, and software engineering who are dedicated to leveraging the latest advancements in technology to create innovative solutions that drive the industry forward.
At SailPlan, we are passionate about sustainability and are committed to making a difference. We believe that the maritime industry has the potential to play a pivotal role in creating a sustainable future, and we are excited to be at the forefront of this transformation. Join us on this journey towards a cleaner and more efficient maritime industry.